Taxi Geneva Val-Thorens les Menuires

Taxi fare Geneva Val-Thorens, or other Lyon, Grenoble or Chambery airport connections for Val-Thorens, Les Menuires or Saint-Martin-de-Belleville.
DEPARTURE
ARRIVAL
1-4 PERS
5 PERS
6 PERS
7 PERS
8 PERS
Time
Geneva
Val-Thorens Les Menuires
350€/

390€

370€/

410€

390€/

430€

420€/

450€

465€/

510€

2H30
Lyon Grenoble
Val-Thorens Les Menuires
390€/

410€

400€/

440€

410€/

460€

430€/

490€

480€/

560€

2H40
Chambery
Val-Thorens Les Menuires
290€/

340€

300€/

380€

320€/

420€

350€/

450€

375€/

485€

1H40
Airport connection rates
for the Belleville Valley
The price of a Geneva Val-Thorens or Geneva Les Ménuires taxi above is given as an indication. For Geneva Courchevel transfers, it's here.
If your destination does not appear on this grid, such as Saint-Martin-de-Belleville, or another village in the Belleville valley, do not hesitate to contact us. We will provide you with a personalized quote.
For festive and busy periods, it is safer to book in advance!
* IN RED: In Luxury Mercedes Van (Classe V ) and (ClassE)
For better visibility of the rate table on a smartphone, put your phone in a horizontal position
Geneva Val-Thorens / Les Menuires by taxi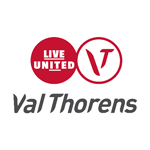 Our company of luxury taxis proposes for the winter season to transport you from Geneva airport, to the station of Val-Thorens. Val-Thorens is the highest resort in the 3 Valleys.
We offer a service much faster and more comfortable than the bus or train both outward and return.
Transfer by luxury vehicle
All our Val-Thorens Geneva trips are offered with luxury Mercedes cars. Our taxis are equipped for the winter snow conditions encountered during Val-Thorens Geneva or Les Menuires Geneva transfers.
By using our luxury TAXIS company, and its new Mercedes CLASSE. E, you will travel with peace of mind. We take care of your luggage from Geneva airport to your hotel or place of residence. Saint-Martin-de-Belleville, Les Menuire, Val-Thorens or other villages in the 3 Valleys.
Geneva Airport Transfers offers you LUXURY cars, cleaned and washed before each transfer, for the greatest comfort of our customers .
Geneva Val-Thorens by bus or train?
Much better than the bus or train for a Geneva Val-Thorens transfer, our taxi company offers incomparable quality services. The bus or the train require you to finish your trip by local shuttle or taxi to arrive in Val-Thorens and Les Menuires. Trains and buses often mean a lot of waiting and a lot of connections there and back.
The snow conditions are always excellent in Val-Thorens. Val-Thorens at an altitude of 2300 meters is the highest resort in Europe.
The driving time by taxi between Geneva and Val-Thorens is around 2h30 with good conditions. By bus or train, the Geneva Val-Thorens (or Les Menuires) transfer is much longer, more restrictive and tiring with the wait for connections.
Book your taxi for Val-Thorens
We recommend that you book your Geneva Val-Thorens or Val-Thorens Geneva taxi transfers in advance. Especially for Fridays, Saturdays and Sundays which are very busy and heavy traffic days for the Geneva Val-Thorens as Geneva Les Ménuires connections.
Our drivers have a great experience of driving on the snowy roads which lead in Val-Thorens and Les Ménuires
You can book your transfer 24 hours a day, 7 days a week by email via our page "Contact". Or by phone if necessary, specifying your date and time of arrival, and especially the flight number and the origin of your plane.